Join us as we study the book of ACts in This series:
"the church of
God's dreams"
we are A Community Becoming
FAMILY
We are a multi-ethnic, multi-generational church made up of people from different socio-economic levels and representing varied denominational backgrounds. We are committed to ministering to the needs of the whole person- spiritually, physically, emotionally, economically and socially while staying true to the Bible.

Here at Common Ground we care about YOU, and you will find love, acceptance, healing, and transformation. We are a place where broken people are made whole through Jesus Christ.
Regardless of where you are on your faith journey, there is a place in which you can connect with others here at Common Ground. Our events are purposed to help you grow with us in Christ.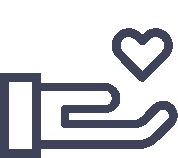 "Whoever is generous to the poor lends to the lord, and he will repay him for his deed."